SIGNAL MANAGEMENT PLATFORM
Customer Experience Matters.
Don't miss customer signals.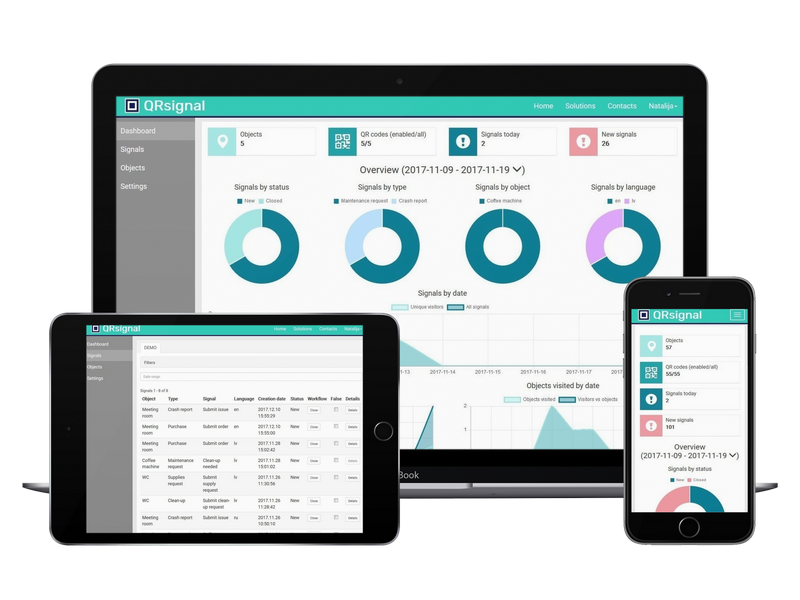 How it works
QRsignal connects physical world with the digital world through your customer's smartphone. By scanning the QR code and sending the signal customers can let you know what should be fixed, what service is required or simply submit the immediate feedback.
Improve customer experience
Show customers you are ready to listen what really matters for them here and now. QRsignal provides you with the possibility to react immediately on the customer signals. Let your customers share their needs and help you to improve the service.
Save costs
Make your team effort savvy and lean – manage signals and fix issues instantly with no paper-stuff and add-on tools, avoid misinterpretations and simplify the routines, analyse signals to prevent issues and improve your business decisions.
Increase your revenue
With QRsignal you can offer additional services increasing your upselling revenue. Win and keep new customers!
Get transparency
Stay focused - choose your dashboard filters, set up restrictions and notifications, customise objects and actions to fit your business needs.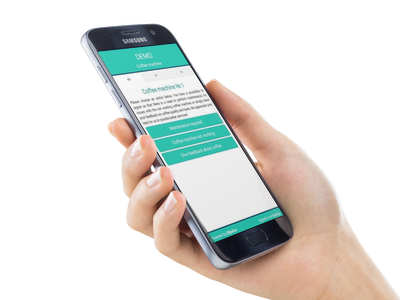 Looking for improvement possibilities?
Be innovative by introducing new ways to interact with your customers - use advantages of both technology and social media. Get your competitive opportunity to build trust and improve customer experience - make it agile, personalized and bring fun element through the gamification approach.
Or simply contact us to discuss your business unique need.
Let us help you to grow your business!
Have an idea?
Submit your idea how QRsignal can be used in your business and get Business plan subscription one month for free!
Like what we do?
We believe everyone can make our world a better place to live. We found the way you can involve people to make business better – QRsignal.